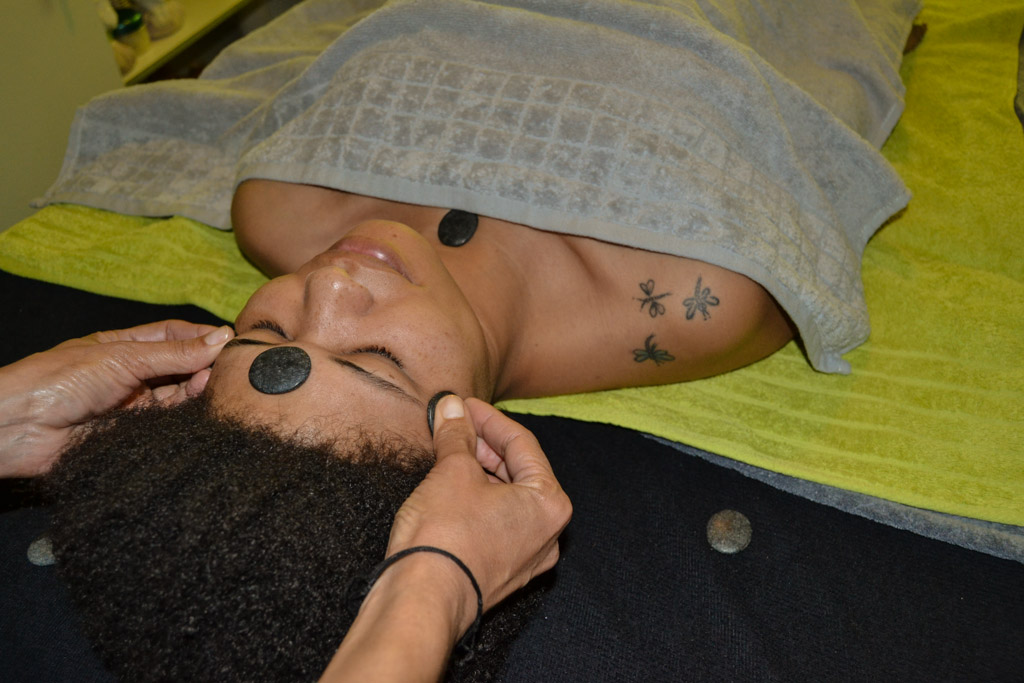 Our Face treatment includes the following:
Face scrub
Oxygen and steam session
Face mask
Facial cupping
Jade facial rolling
A relaxing face massage
Face Massage Benefits
Massaging the face is beneficial for many health conditions such as migraines and nausea. Gentle pressure to marma points on the face promotes relaxation to the entire body. Specific areas of the face are targeted to bring the body back into balance so pain will subside and energy will increase. By working on all points of these areas, the therapist addresses internal organs, glands, muscle groups, bones and the entire nervous system.
Benefits of the face treatment: Brightens skin tone, relaxes muscle tension, improves the contours of the face; firms the jawline, neck and décolletage; reduces puffiness and dark under-eye circles, Tones muscles, Speeds up the skins ability to self-repair, stimulates blood flow to the skin and eliminates toxins.