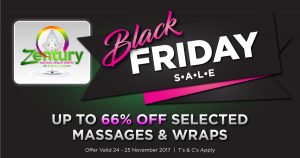 We're getting in on the crazy Black Friday action this year with unbelievable sale prices on various massages and wraps.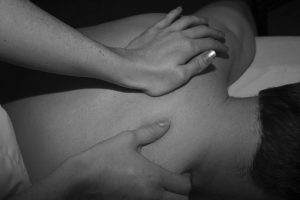 Healthy mind, healthy body, healthy spirit… 90 minute Back, Head and Face Massage Package – R150 off. 90 minute Full body Massage including 30 Minute Head Massage – R150 off. 2 hours & 30 minutes Body Wrap Sessions including exfoliation, Steam and Ozone + Full body Massage – R150 off. Slimming Body Wraps (8 treatments)… Read More.
BUSINESS HOURS
Monday – Friday: 09:00 to 18:00
Saturdays:  09:00 to 14:00
Sundays & Public Holidays: Closed
*Safe secure parking on the premises.